Options for Increasing Removal of Asbestos in Commercial Settings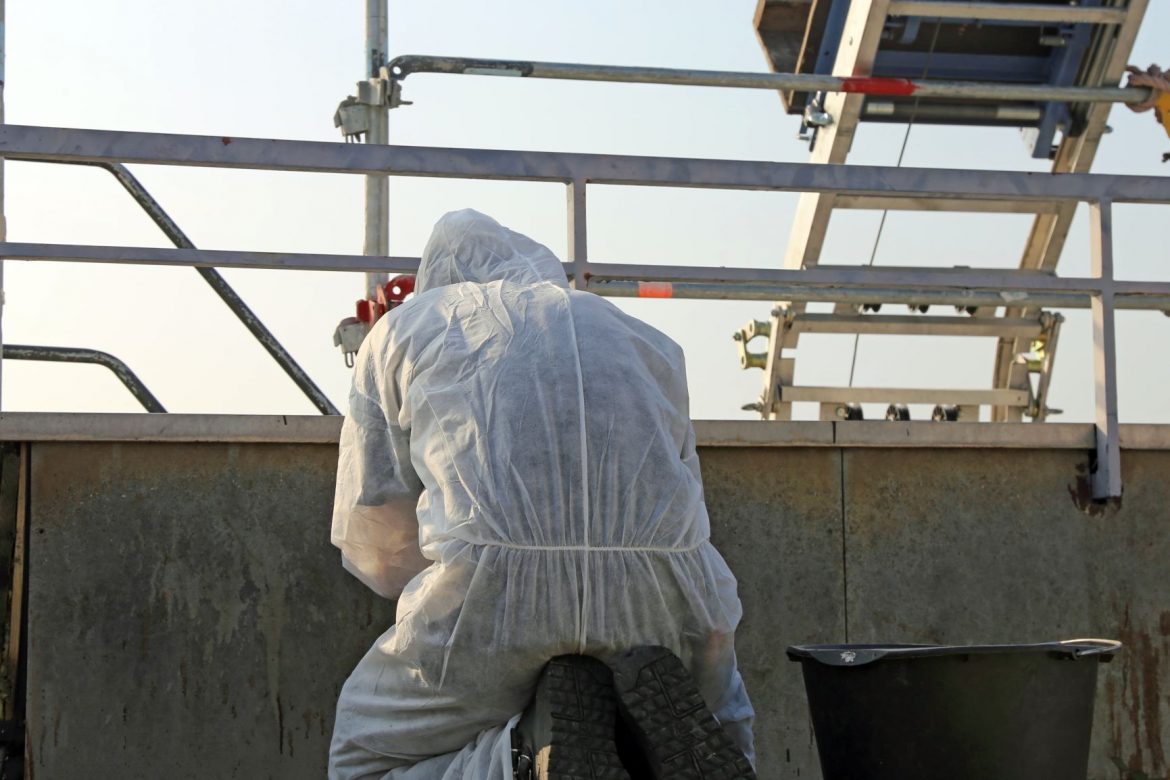 New options to encourage the removal of Asbestos from Commercial Buildings in Australia.
The Asbestos Safety and Eradication Agency (ASEA) has sought to understand the barriers and motivations for asbestos removal in the commercial sectors in Australia.  They are aiming to identify ways to remove barriers preventing people from dealing with asbestos in the commercial setting and encourage proactive removal and management.
While commercial property owners were thought to be heavily driven by cost, property managers of commercial and industrial assets were more strongly motivated by adherence to legislative requirements.
An expected and obvious tension between the vested interests of both parties.
The ASEA found that the majority of industrial and commercial property owners interviewed noted that the availability of a reliable record (a commercial Asbestos Register and Management Plan) of the presence of Asbestos Containing Materials was the most important element to their role and the best way of protecting occupants, tenants, and workers on site.
It is a legal requirement that workplaces built prior to 2003 have an asbestos register.
The salience of asbestos perceived health risks and sources of information
Asbestos was very much top-of-mind for commercial and industrial property managers when queried on health risks in the buildings they were responsible for.
Asbestos was considered to pose substantial risks where it does occur, however, the likelihood of it occurring was deemed to be low. Despite the perceived low likelihood of asbestos being found among their property portfolio, it was considered to have a high impact if it were to be found, and participants were wary about this.
In terms of knowledge, unless participants had direct experiences with asbestos or have previously had it in a building they managed, this tended to be top level (mostly relating to health implications).
Many were of the belief that asbestos is 'safe unless disturbed'.
Their understanding of asbestos had been derived informally from others in the strata or property management community, industry association newsletters, and the media.
There was good awareness in regard to the need for specialist contractors, and all participants were confident on where to seek information if required.
These sources would include the internet, the wider strata community, tradespeople, the workplace health and safety representative in their own organisation, and government sources such as the EPA and Fair Trading.
Barriers to removal of Asbestos from Commercial Buildings
Experience
The commerical and industrial property managers interviewed did not have extensive experience in dealing with asbestos in the properties they managed.
Therefore their views on why property managers may or may not remove asbestos if found were largely based on second-hand experience and experiences with property owners about other issues. While some had managed buildings where asbestos had been found, it was not a regular experience for them.
Of the property managers who had experienced the discovery of asbestos in either commercial or industrial properties they managed asbestos had not been removed in all cases.
Encapsulation of Asbestos as a Safe Alternative
In all cases, risk areas had been assessed by a professional (in-house or external). Where asbestos had not been removed, property owners had been advised that it was safe to leave and had subsequently elected not to remove it. Sealing it was generally viewed as an acceptable solution if it was declared safe.
Cost of Commercial and Industrial Asbestos Removal
Cost was regarded as the primary barrier to asbestos removal and perceived as being high. Property managers felt that asbestos removal would be very much a commercial decision for owners, rather than a risk-based one.
Factors of the total cost would include:
the cost of specialist contractors
the cost of disposing of the asbestos appropriately
the disruption to business for the tenant (the cost of which may be passed on to the owner)
the loss of rental income for a period
and further inspections and reporting of the status of the building after removal.
Property managers indicated that they would not push owners to remove asbestos in cases where a contractor said it was safe to leave it in place. They also indicated that if property owners decided against asbestos removal, they would not progress the issue unless there was a legal requirement to do so.
Some noted that it would be difficult to make a business case for full precautionary removal of asbestos due to owners' cost sensitivity.
HOW TO ENCOURAGE COMMERCIAL ASBESTOS REMOVAL
The ASEA Report suggested that there were a number of ways that these objections to the removal of asbestos from commercial and industrial sites may be overcome.
Tax offset
Of the suggested initiatives, the tax offset was thought to have the highest potential impact on building owners given its monetary value.
The size of the offset was predicted to greatly influence the effectiveness of the initiative and participants felt that the cost of the disruption to businesses would need to be taken into consideration.
Targets for removal
While setting targets was viewed positively, commercial building managers did not believe this would be effective in the commercial space in absence of relevant legislation (i.e. without cost incentives or legal consequences). Advanced notice of such a target was suggested in order to maximise likely uptake and success.
Reduced disposal fees
Commercial property managers felt this initiative had some potential given it relates to a reduction in costs, however some were also doubtful as disposal costs make up only a small fraction of the total removal cost (which as mentioned above, extend beyond removal itself).
Participants also expressed concern over whether cost savings would be passed down from contractors.
Participant suggestions
Education campaigns, an information helpline and a ratings system were suggested by property managers. Generally, where an initiative was to be implemented, all participants felt that unless it was tied to legal ramifications, it was not likely to be effective.
Take Action Today.
If you suspect your commercial or industrial building has asbestos present or you know the building was constructed prior to 2003 you must have a Commercial Asbestos Register and Management Plan in place.
Jim's Asbestos Removal and Hazardous Materials Division has the ability to work with employers and licensed Asbestos Assessors (Jim's Building Inspectors) to provide the required inspection, a management plan, advise on and carry out either safe encapsulation works or removal works.
Call our team on 131 546 to organise a Commercial Asbestos Inspection, Register and Management Plan today.
Request a quote here.