Why Register Your Asbestos Exposure?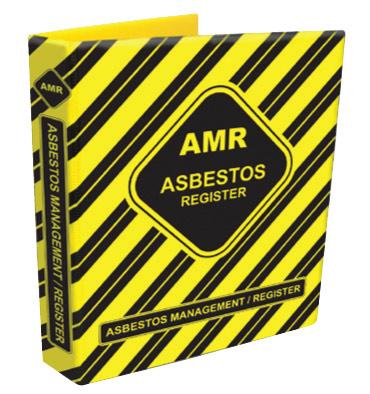 Why Register Your Asbestos Exposure?
Australia was once the country with the highest users (per capita) of asbestos. Asbestos is the term for a group of mineral fibres that have insulating, fire-resistant and versatility properties, which made them excellent components of several building products. As a result, it is estimated that about one-third of all houses built in the country are built with some form of asbestos.
Unfortunately, asbestos poses serious health risks to anyone who is exposed to its fibres (through inhalation). Being a known carcinogen, asbestos is associated with different diseases such as lung cancer, mesothelioma, pleural disease and asbestosis.
Are you in danger of exposure?
As a rule of thumb, houses and buildings constructed before the mid-1980s have a high likelihood of having asbestos containing materials (ACMs). Those built between the mid-1980s and the 1990s are likely to contain ACMs. And structures built after 1990 are unlikely to have ACMs.
Asbestos cannot be identified through a mere visual observation. Samples of materials must be tested by a National Association of Testing Authorities (NATA) accredited laboratory in order to truly determine the presence of asbestos fibres.
The importance of registration
If you feel that you may have been exposed to asbestos from living in your home or within your community, or from your workplace, the Australian Government strongly encourages submitting your particular details to the National Asbestos Exposure Register. Managed by the Asbestos Safety and Eradication Agency, the register aims to collect details about your potential asbestos exposure.
Other than your personal contact details, the register collects other crucial information such as the year of your first exposure to asbestos, the frequency and manner of exposure, the location of the exposure, and whether you have been diagnosed with an asbestos related disease.
Why register your asbestos exposure?
Registration is important due to the following reasons:
• Providing the government with valuable information for creating a database of people potentially exposed to asbestos
• Helping the government gain access to asbestos related information for research purposes
• Sharing information with the Department of Health and Safe Work Australia
• Helping exposed individuals to create a record of the date, time and nature of their exposure to ensure their eligibility for pursuing a future claim for compensation (when it can be proven that the asbestos exposure was caused by another party's negligence); it is possible for people diagnosed with asbestos related diseases to make an asbestos compensation claim even if the following conditions are true:
o The asbestos exposure occurred many years or decades ago
o You have already left the workplace where the exposure may have occurred
o You have worked under many different employers
o You are unsure of where or how the asbestos exposure happened
o You were a contractor or self-employed
o The asbestos exposure took place overseas or interstate
Keep in mind, however, that the National Asbestos Exposure Register is not linked to the ACT Asbestos Response Taskforce, which focuses on exposure to loose-fill (Mr. Fluffy) asbestos insulation.
Call Jim's Asbestos Removal on 131 546 or book online now for your free no-obligation quote!