How to Find, Manage, Remove and Dispose of Asbestos in Your Home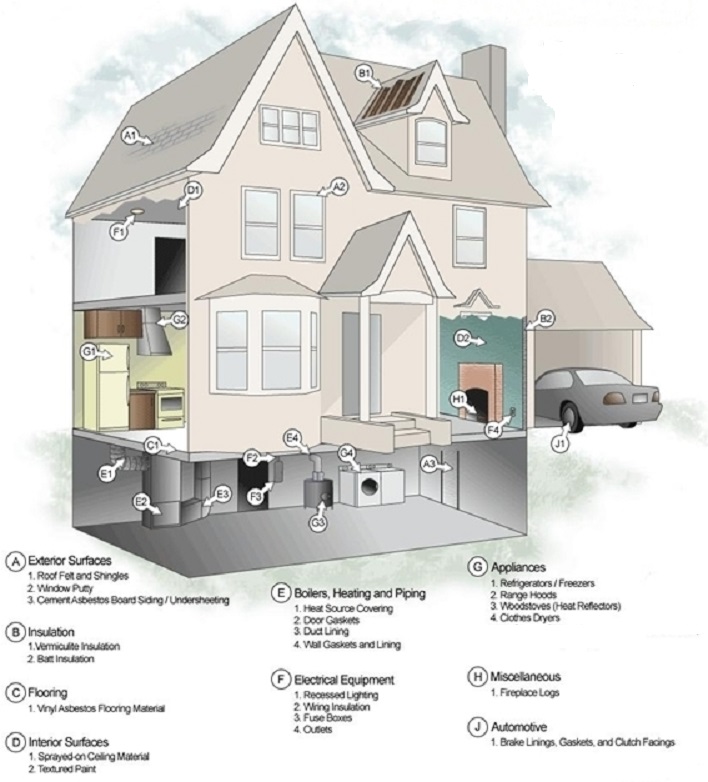 How to Find, Manage, Remove and Dispose of Asbestos in Your Home
If you are planning on renovating or repairing your home, especially if you live in an older property, one of the key considerations that you have to make is to ascertain whether asbestos-containing materials have been used in building it.
If your home was built before the mid-'80s up to 1990, there is a high possibility that asbestos-containing materials have been used in its construction.
The next imperative question here is how to find, manage, remove and dispose of asbestos in your home before proceeding with the repair or remodel project.
Finding asbestos in homes
It is not possible for property owners to identify building materials which contain asbestos unless they have undergone training and have the experience to do so.
The best way to find asbestos-containing materials in a property is to have the materials you suspect of containing asbestos tested by a laboratory accredited by the National Association of Testing Authorities or NATA.
Alternatively, you can hire licensed professionals to identify whether a building material contains asbestos or not.
Managing asbestos on your property
Should the test results indicate that there are asbestos-containing materials in your home and you have decided to proceed with repairs or renovations, the next critical step that you need to undertake is to properly manage these building materials.
Before proceeding with any work, make sure that all asbestos-containing materials as well as their locations are identified and recorded. This will help ensure that the appropriate precautions are undertaken.
If the asbestos-containing material is in good condition and will not be disturbed during the project, there are a few methods that can be used to effectively manage it, including enclosures, surface finishes and capping.
If the asbestos-containing material has friable asbestos or has been damaged, the best course of action to take is to have it professionally removed by experts.
Removal and disposal
It cannot be overstated that asbestos removal is best left to the experts as it is not your typical DIY project. However, there are some property owners that have undertaken this task.
If you plan to remove asbestos-containing materials from your property, it is prudent to consult your local council about the relevant regulations especially in terms of removal and disposal.
Make sure that you take the necessary precautions, including wearing the appropriate personal protection equipment and sealing off the work area. Asbestos-containing materials as well as the PPE you have used during the removal should be properly stored and sealed inside an appropriate container.
Call Jim's Asbestos Removal on 131 546 or book online now for your free no-obligation quote!