Have I Been Exposed to Asbestos?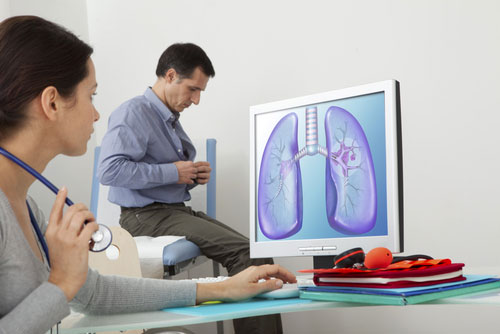 Have I Been Exposed to Asbestos?
Do you suspect that you might be at risk of asbestos exposure? Then make it an utmost priority to address this concern and find out the next safe step to take to protect your health and well-being.
"Have I been exposed to asbestos?" is a crucial question that should never be answered with mere guesswork. If you've ever been involved in any of the following situations, then there's a significant possibility that the answer is yes.
The type of work you do 
Asbestos was aggressively used in numerous, if not all, properties built from the 1950s to the 1970s. Many think that asbestos use was stopped when its health risks were made clear in the 1980s, but reports show the continued entry of asbestos products into Australia until early 2004.
Thus, workers in the construction and the skilled trades industry who deal with properties that have been built during those years can be at risk for asbestos exposure. If you're a construction worker, carpenter, builder, plumber, or electrician, or someone involved in other related professions, asbestos exposure risk should be something to watch out for.
People whose work entails them to have a direct and indirect contact with asbestos materials, needless to say, have a high risk of asbestos exposure. If you belong to this group, it is therefore important that the worksite you're part of strictly follows the safety regulations and precautionary measures required to minimise or reduce exposure. These people include miners, workers in asbestos plants and factories, waterside workers and handlers, asbestos removalists and inspectors, and workers who handle garbage and provide clothes washing services for workers in the asbestos industry.
The property you own and use
People who work and live in older homes, offices and commercial buildings can be at risk for asbestos exposure, especially if the property has undergone renovations. If the home was constructed, renovated or refurbished before 1987, then the possibility of asbestos presence is highly likely.
Generally, asbestos won't be harmful if it remains untouched. But even the slightest disturbance, such as hammering a small nail into a wall that has asbestos, can already distribute the toxic fibres into the air. That's why it is important to conduct asbestos inspecting, testing and management if you're planning a renovation now. If asbestos fibres have become airborne, not only the affected property owners but also their neighbours can be exposed to the dangers of asbestos.
Get help only from experts
Asbestos exposure should not be taken lightly. If you believe that your workplace may have exposed you to asbestos, get the attention of your employer or workers' union immediately. If you're concerned about asbestos exposure in your home, get help from professionals for testing, encapsulation or removal without delay.
For all of your Asbestos Removal needs, call Jim's on 131 546 or book online for a free no-obligation quote!