The Legally Compliant Way of Carrying Out Asbestos Disposal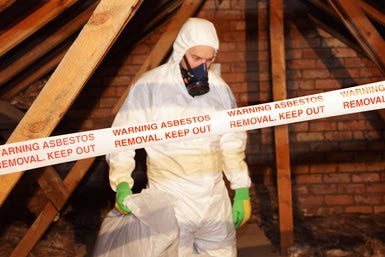 The Legally Compliant Way of Carrying Out Asbestos Disposal
It has long been established that asbestos is a highly toxic element; therefore, any household or building that still has it is required to get rid of it in order to avoid health, safety and legal issues.
Asbestos disposal is best entrusted to licensed professionals due to the legal requirements created for it. Failure to comply with the legal requirements not only exposes people to health risks, but to costly penalties as well.
What are the legalities to observe when dealing with asbestos? How is asbestos disposed of? What must be done to it?
First of all, professionals must make sure to wear safety clothing. Nobody is allowed to deal with asbestos without wearing the right clothes and using the right removal equipment.
Second, asbestos should never be recycled or thrown in domestic garbage bins. You also are not allowed by law to bury asbestos in your own property no matter how small or big it is. Since it's a highly toxic material, EPA-approved specialised trucks are even required to transport and turn it over to tipping facilities before it's taken to an approved location (not all landfills can accept asbestos) where it will be buried underground.
Third, power tools should not be used to remove asbestos. Power tools can make asbestos fibres go airborne, which will make it an even bigger health and safety hazard. Likewise, waterblasting is a big no-no for asbestos cement sheets.
Fourth, before any removal is carried out, you need to procure a worksite permit from your local council. Closing off a location is a must for the safest removal. In addition to this, when you secure your permit, you must enquire about their own policies regarding the removal of asbestos that may not be included in the Code of Practice for the Safe Removal of Asbestos NOHSC [2002(2005)].
Fifth, for asbestos measuring 10 square metres (this is roughly the size of a typical bedroom wall) or more, removal must be done by licensed asbestos removalists, and only licensed friable asbestos removalists are allowed to handle and remove friable asbestos. Also, the removalists are required to furnish all clients with a copy of their licence to ensure that they are working with a current one.
And lastly, WorkCover has to be notified of removal work at least seven day prior to the date of removal.
Complete compliance is a must, so if you're having asbestos removed from your building, you must take note of the legal requirements cited here.